220 Patterns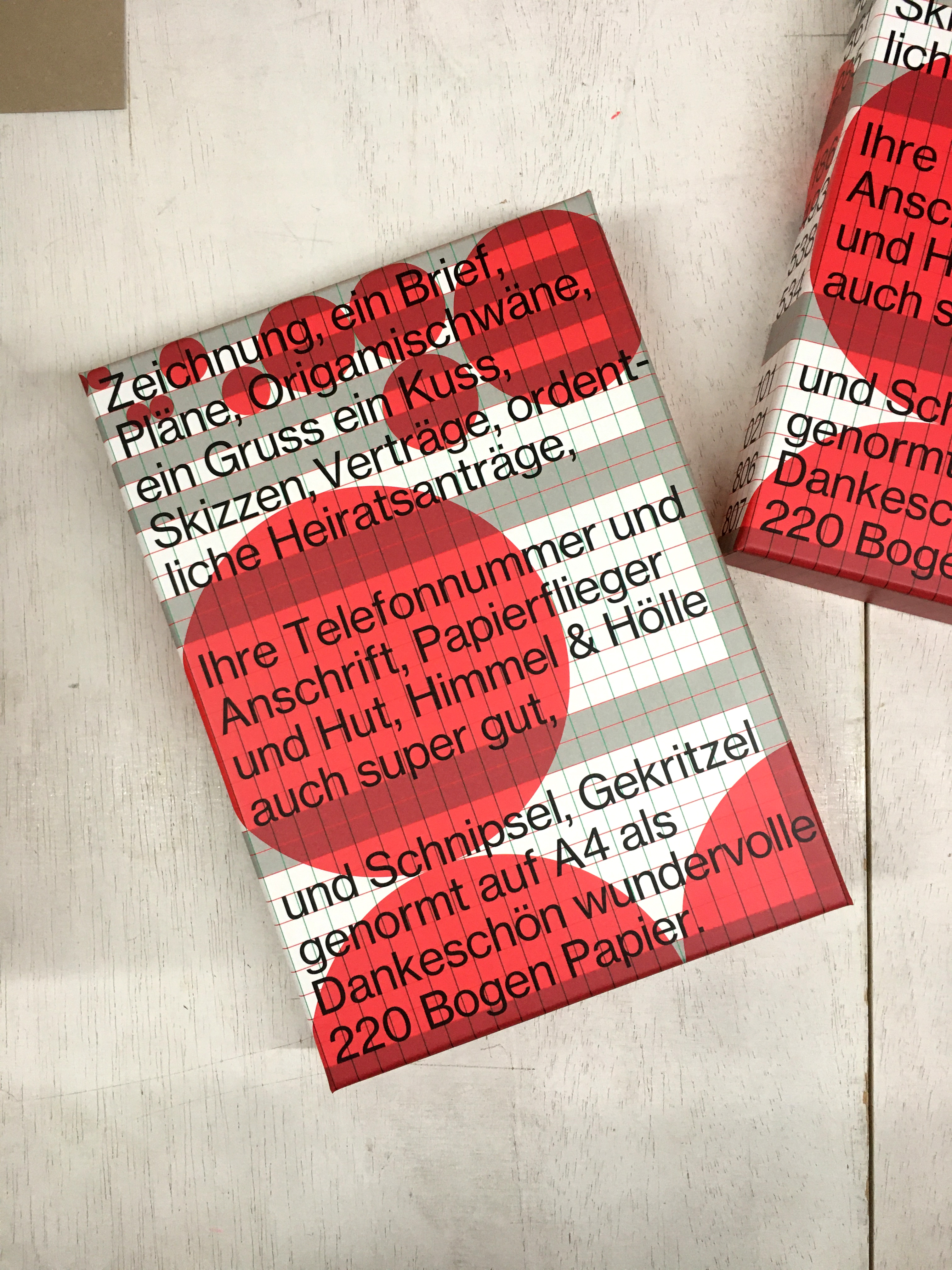 Patterns and Art Direction
September 2019 / December 2019
For Steudler Press // Made at Claudiabasel



Steudler Press (an historical press based in Basel) commissioned to Claudiabasel a box of patterns, as a Christmas gift for a selection of clients. I had the pleasure to work independently on this project.
In designing this box, I had to create a strong design system, and I was able to apply my passion and knowledge of complex design systems.
The result is a box with 220 patterns created with a matrix system of 10 families of patterns and 4 sets of different shapes.
The final box was used 35 different types of recycled paper, 50 Pantone colors, 78 printing plates, and was printed in 500 copies.